Health haus – Case Studies
case study
National Breast Cancer Foundation
01
What was the challenge?
Over recent times, the number of charities dedicated to raising funds for breast cancer has increased. In Australia, October is Breast Cancer Awareness Month and this is a key fundraising time for all concerned. The challenge for the National Breast Cancer Foundation (NBCF) is to maintain relevance and top of mind awareness with donors to ensure it remains the country's leading community-funded organisation, a vital requirement to ensure the research projects currently funded by the NBCF can continue.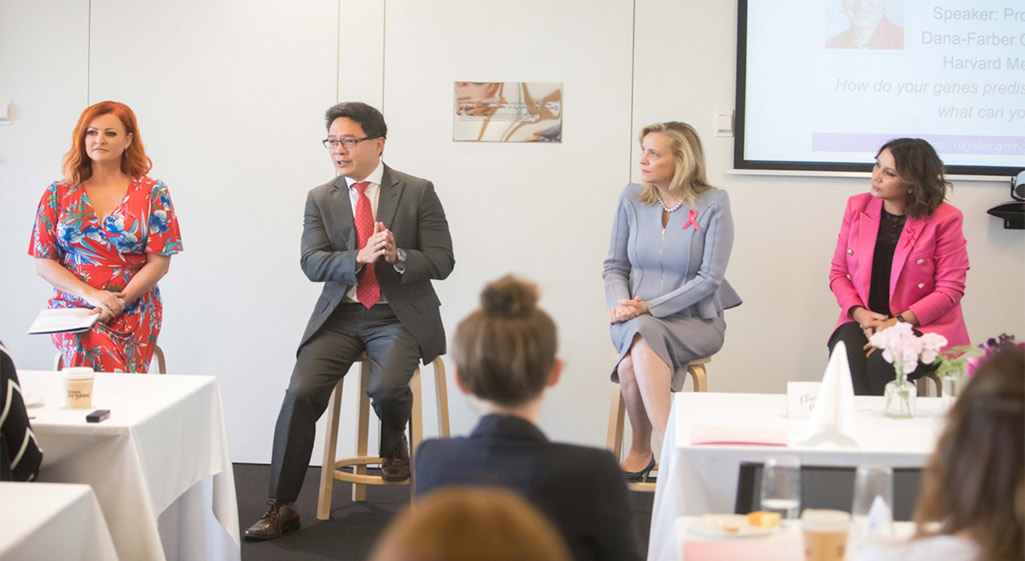 case study – National Breast Cancer Foundation
02
What was the idea?
We engaged celebrity breast cancer survivor Jane Flemming to talk about her experiences to encourage women to register to hold their own fundraising pink ribbon breakfast to support the NBCF.
03
How did it work?
We developed a hard-working media strategy designed to maximise a new research announcement – understanding why some women are more at risk of dying from breast cancer than others – and Jane Flemming's own personal story to drive mass media coverage throughout the month of October. This included a series of tailored angles as well as case study stories, a breakfast event for key media as well as a behind the scenes tour of some of the science labs funded by the NBCF.
04
What did it do?
Over 50 million earned media impressions which helped to ensure the number of registrations for pink ribbon breakfast fundraisers exceeded the set target.