Health haus – Case Studies
01
What was the challenge?
Sufferers of hyperhidrosis are seeking solutions online but are unsure what is available to help them manage their condition.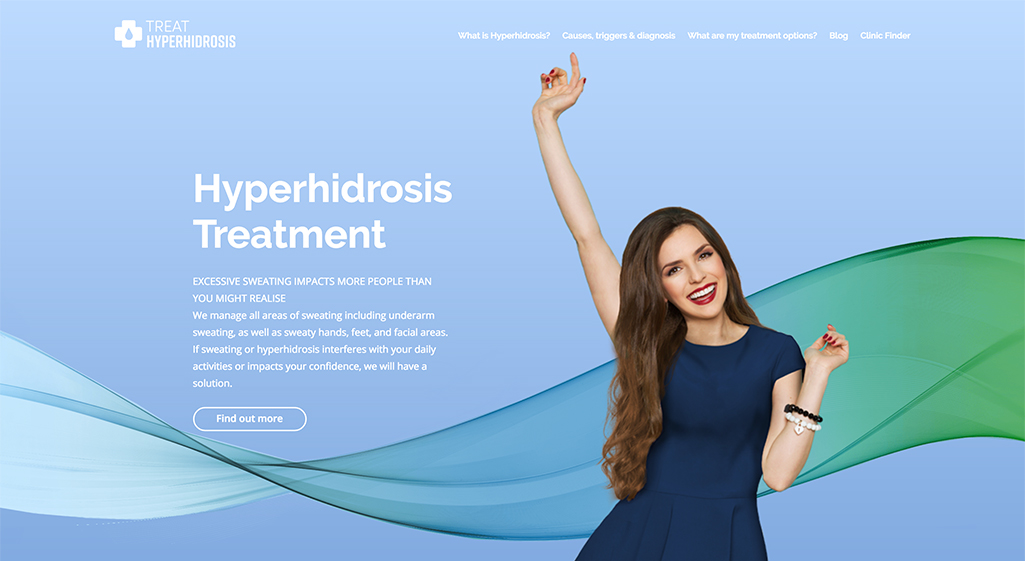 case study – Hyperhidrosis
02
What was the idea?
excessivesweatinghelp.com.au, a content hub designed to reflect the positive end benefit of treatment, rather than the problems experienced by sufferers which encourages patients to speak to their doctor about treatment options.
03
How did it work?
The interactive website offers a helpful GP clinic finder to support the patient journey and an educational blog page to support SEO. To personalise the condition, hyperhidrosis patients shared their own personal stories through earned and owned channels. Paid digital media ensured the content reached the right people, at the right time in the right channels.
04
What did it do?
The campaign is still underway but already there has been major national news media attention with click throughs to the campaign website well exceeding expectation.